Growing up I would hear my mom call us in from playing basketball outside to eat dinner, "Boys, dinner is ready!" I can hear it so vividly to this day. My father, mother, two brothers and I would sit down for supper and share about our day. At the time, I didn't think much of it but as I grew up and had a family of my own, I realized the benefits it had in all of our lives and very well could have been the shaping of my future career path. It is also why I've partnered with FMI Foundation to discuss the importance of family meals and celebrate September as National Family Meals Month!
Fast forward to today where the dinner tables have turned and I am now the one calling my family down to eat. Surrounded by my wife and two young daughters (ages three and one), we use this time to talk about our day, keep us connected, and share our highlights for the days ahead. As a dietitian, but more importantly a father to two young children, it's important that I lead by example and that includes having at least one meal a day together. Family meals have always been one of the best healthy practices and this Journal of Nutrition Education and Behavior study proves that people who eat more family meals together consume more fruits and vegetables, and with two growing girls, that's important. More family meals = more fruits and veggies. No coincidence at all, September also happens to be National Fruit and Veggie month too!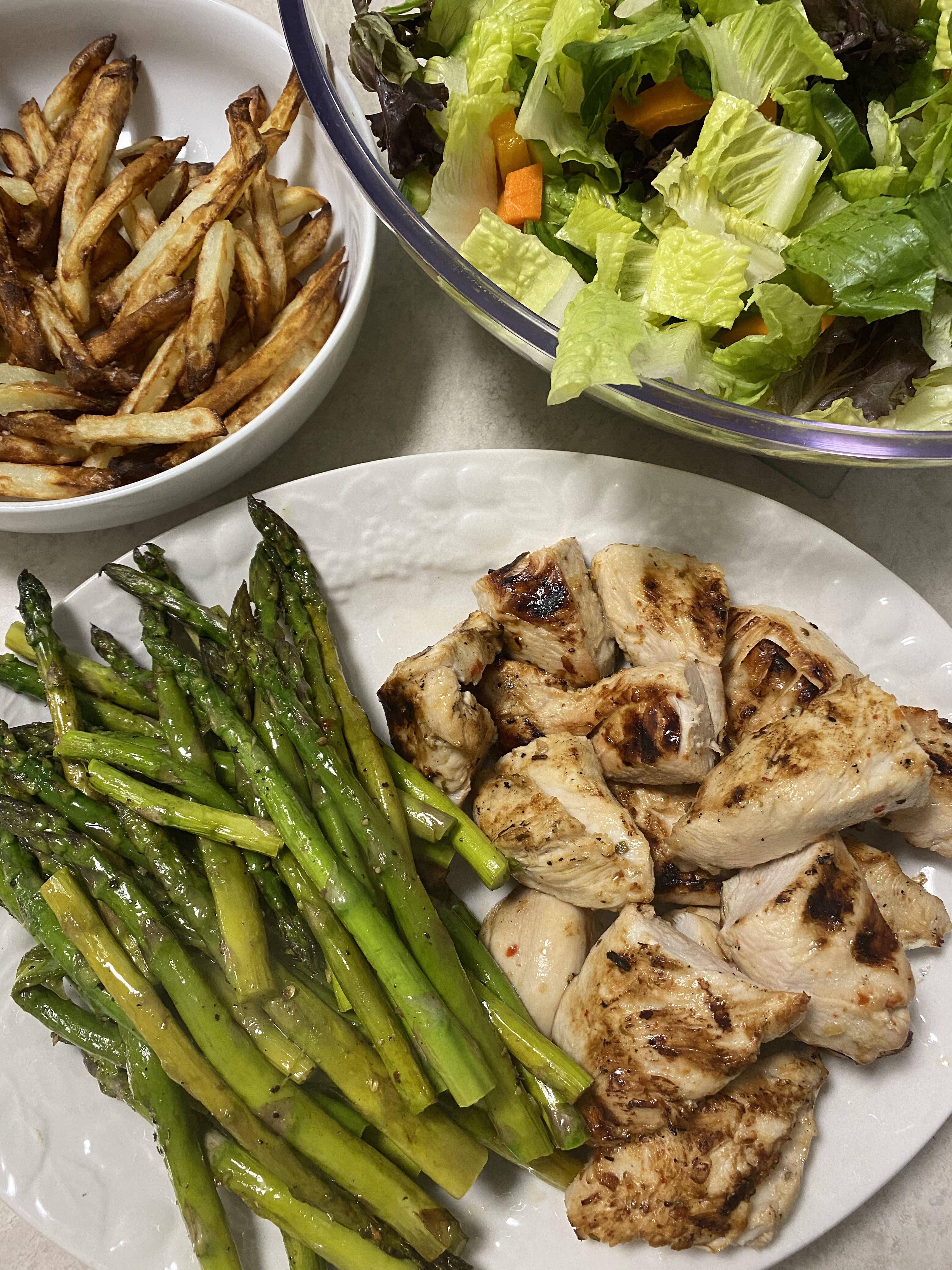 Now, more than ever, people are sitting down to eat with their families. In fact, a new study called "Home Cooking in America 2020," funded by the FMI Foundation and released on July 29th, reports that during the global COVID-19 pandemic, 40% of American adults say they are cooking more. In addition, 23% are planning more meals in advance and 18% are trying new dishes more often.
The key to making family meals happen is to determine what works best for your family:
Get your kids involved. We have a three-year-old, and she can love something one day and dislike it the next, but I have found that she will eat most of her fruits and veggies when we're preparing them together. Plus, the more we get her involved in the cooking, the more likely she is to eat the food when it's finished.

Family meals don't have to just be for dinner – they can be breakfast, lunch or even snacks! We use our weekends, especially Saturday mornings, to have a big family breakfast.

Plan it out. Get your schedules out and pick the days that make the most sense for everyone to sit down for a meal together. It's like scheduling a date or an important meeting with your family.

Family meals doesn't mean you have to cook! Order take-out  from a restaurant or ready-to-eats from the grocery store and sit around the table together. What matters most is just being together.
Family meals have truly been a blessing to our family and to the many families I counsel. I challenge anyone to start making the time to sit down and add just ONE MORE family meal together – even if that "one more" is just once a week to begin! It takes setting the priority for the family, setting aside time in our busy schedules to relax and enjoy the food that surrounds us and our company.
For more information and tips to make family meals together easier, visit www.FamilyMealsMovement.org.